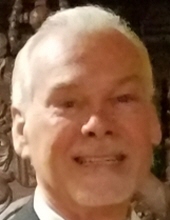 Obituary for Dr. James A. Pasciolla
Dr. James A. Pasciolla, age 72, of Wallingford and Costa Rica, passed away at the Masonic Healthcare Center on August 29, 2019 after a brief illness. Born in Batavia, NY April 11, 1947, he was a son of the late Anthony and Rosalind (Martin) Pasciolla. Jim is survived by his wife, Carollyn (Mainolfi) Pasciolla; his three sons, James Pasciolla of New Haven, Sean Pasciolla and his wife Orla of Southington, and Brandon Pasciolla and his wife Aminata of Branford; five grandchildren, Fiona, Niamh, Anthony, Jordan, and Anastasia Pasciolla; and his brother, Anthony Pasciolla and his wife Sue of Brick, NJ.
Dr. Pasciolla opened and operated his own chiropractic office in Wallingford for over 35 years until retiring seven years ago. Afterward, he enjoyed wintering in Costa Rica. He was a resident of Saddlebrook, New Jersey for many years prior to moving to Wallingford. Jim was a US Army Vietnam Veteran; he also enjoyed playing pool and was an active member of Satchidanada Ashram-Yogaville in Virginia.
Funeral services were privately held in care of Beecher & Bennett Funeral Home, Hamden. Should friends desire, contributions in Dr. Pasciolla's memory may be made to Satchidanada Ashram-Yogaville, 108 Yogaville Way, Buckingham, VA 23921.
Events
Memorial Contribution